My Team
When you became my client, you placed your trust in me to help make your vision a reality. I honor that trust with the help of my expert support staff. Together, we make a strong commitment to customer service.
If at any time you have a question, concern or need, please let us know.
John E Wawak
John brought his managerial, technical, and financial experience to our team in 2012.

A father of three, John and his wife enjoy cooking, travel, theater, and sports.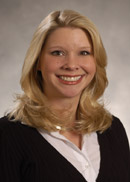 Heather C Zoppa
Associate Financial Representative
Office 630-986-8600

 How can Heather help you?
Schedule appointments
Provide information about your insurance policies
Schedule insurance exams
Process address changes
Expedite owner/beneficiary changes
Provide policy values
Welcome referrals & networking opportunities